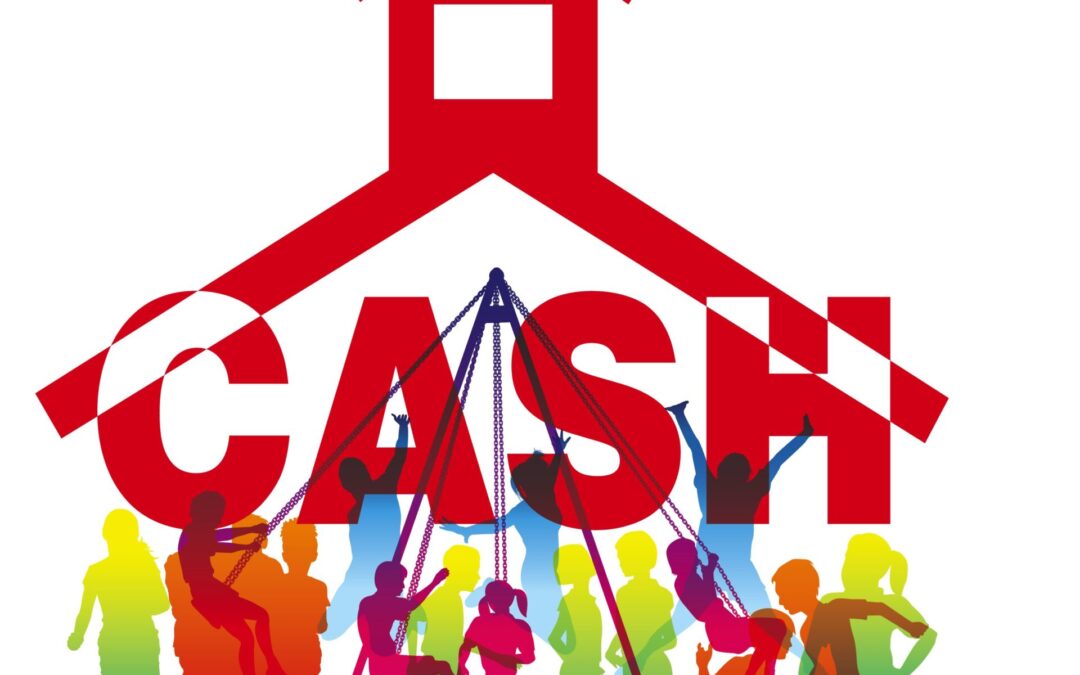 It's a new year, and that means the start of our industry's conference season. We'll kick things off in a few weeks at the Coalition for Adequate School Housing (CASH) 44th Annual Conference on School Facilities, to be held February 22-24 at the SAFE Credit Union Convention Center in Sacramento. As longtime CASH sponsors and very active members, we always get so much out of this event.
The CASH conference is such a great opportunity to visit with our existing clients in a fun, casual setting. We also love getting to know new people and swapping stories and strategies about our shared commitment to California's school facilities. Most importantly, this annual gathering gives attendees a three-day deep dive into best practices, legislative insights and the valuable sense of community that will help us better serve school districts in the coming year.
Here's a sneak peek at some of the ways VPCS will be supporting this year's CASH conference:
A STRONG ATTENDEE PRESENCE. Nine members of our team will be in attendance this year. Mark Van Pelt, Mike Van Pelt, Kelli Van Pelt Jurgenson, Eric Van Pelt, Jennifer Gibb, Prachi Amin, Brian Cameron, Minh Dao, and Scott Marshall will all be on hand.
PROUD SPONSORSHIP. Once again, VPCS will show its unwavering support of CASH and its valuable programs by serving as a top-level sponsor of the conference. We are one of only two "Exclusive Sponsors" of this year's event.
PROGRAMMATIC OVERSIGHT. Members of our leadership team play key ongoing roles in helping shape the CASH conference curriculum. Jennifer Gibb, our director of business development, is co-chair of the planning committee's fiscal management strand and also sits on other workshop committees, working all year to ensure an effective agenda that's packed with noteworthy speakers. VP Kelli Van Pelt Jurgenson also supports the construction and planning committees in their efforts to deliver a high quality, professionally beneficial program.
WORKSHOP LEADERSHIP. Two of our own will be on the conference agenda this year, both on Thursday, February 23. Kelli Van Pelt Jurgenson will moderate a workshop entitled "School District Facilities Leadership for Those Without a Facilities Background." Among the panelists will be Mike Pearson, assistant superintendent for the Napa Valley Unified School District, who made the transition from site principal to his current role. Later that morning, VPCS's Jennifer Gibb will moderate a workshop entitled "What's the Plan? Successful Partnering with State Agencies to Strategically Plan and Fund Facility Projects." The workshop's panel, which will include John Gordon from the California Department of Education, will address the benefits of working closely with key state agencies to streamline approval processes and maximize funding opportunities.
NEW ACADEMY ACTIVITY. We're thrilled to be expanding our participation in the CASH School Facilities Leadership Academy as part of our goal to send each of our current and future leaders through this prestigious and rigorous year-long program. Project Manager Minh Dao is scheduled to graduate at the February conference with the 12th cohort, and Project Manager Mary Fitzpatrick will begin her studies as part of the new 13th cohort later this spring. Minh and Mary are the fourth and fifth VPCS employees to attend the CASH Academy (joining Kelli Van Pelt Jurgenson, Jennifer Gibb and Brian Cameron, each of whom graduated from the program in recent years).
GOLF TOURNAMENT FUN. Once again, we'll be sponsoring a hole at the conference golf tournament to be held on Wednesday, February 22 beginning first thing in the morning at the Teal Bend Golf Club in Sacramento. If you plan to play, swing by our tent for a quick hello and some refreshing treats.
AN OPENING NIGHT MIXER. Along with some of our industry partners, we'll be co-hosting a mixer on Wednesday, February 22 beginning at 6:00 p.m. at Saigon Alley on L Street – just a few blocks from the Convention Center. This is always a wonderful chance to say hello to old friends and meet new ones at the start of the event. Don't miss it!
A BUSY EXHIBIT BOOTH. Stop by to see us at the VPCS booth on the exhibit floor. We'll be there throughout the conference in spot #230.
We hope to see you in Sacramento beginning February 22!
January 23, 2023