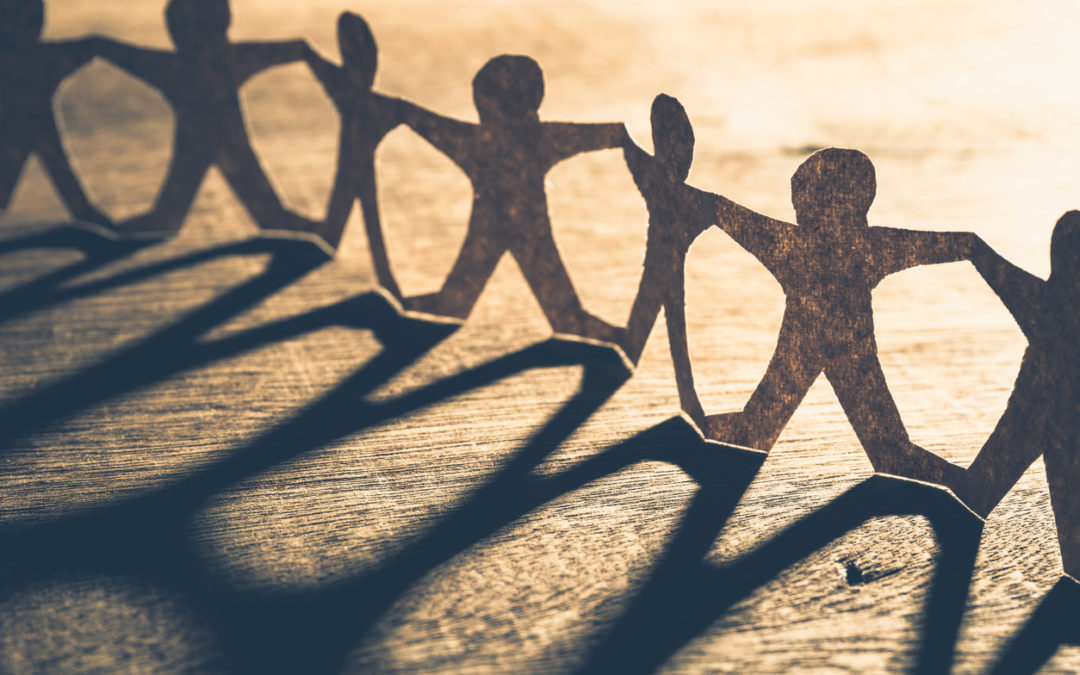 It's no exaggeration to say that Operations Manager Christine Diamond keeps us all connected here at VPCS. While most of us are out in the field each day, Christine is holding down the fort in Fairfield (in our great new expanded office space). Christine does countless things to keep us, our books and our home office in good working order and we sometimes marvel at how she does it all.
We asked Christine a few questions about how she works her magic.
Q:  How many employees do you oversee?
A:   We currently have 30 full-time employees and one part-time employee. We also have three or four consultants in the mix at any given time; those are the folks who work on our projects on a temporary contract basis.
Q:  How would you describe the "employee management" part of your responsibilities at VPCS?
A:   It's mostly HR-related. The easiest way to describe that part of my job is that I make sure all the boxes get checked. All of our people – whether they're employees or contractors, are busy focusing on the details of their projects. So it's my job to "push the paper," so to speak. I help new employees get all their tax documentation submitted and their direct deposits and 401Ks set up. For the people who have been here awhile, I remind them that these types of benefits are available to them. Then there's the fun stuff – like making sure people know we have great company swag in the office that they can swing by and pick up!
Q:  How many of the people you oversee are in the field?
A:   Every single one of them, except myself and one other office-based employee. But the nature of this business means that people are scattered around on all our different job sites throughout Northern California.
Q:  Does managing a remote workforce make your job more difficult?
A:   Not really – it's just the reality of what I do. I try not to interrupt our people while they're doing what they need to do on the job site, so I mostly communicate by email and rely on UPS to deliver originals of any paperwork I need people to sign. But I use electronic methods whenever I can … I would never make one of our San Jose-based team members come all the way to the Fairfield office just to sign a piece of paper!
Q:  What processes do you use to manage all the details you have to keep track of?
A:   I'm a huge list maker. Each day, I just march through my list and check things off as I go. It's a pretty basic system, but it works for me … and for the company.
Q:  In what ways do you help maintain the "corporate culture" at VPCS?
A:   Mostly, I just try to keep things running smoothly in the background so our team in the field can think about their projects rather than their employee paperwork. That helps them deliver a higher quality product to our clients, which is what we're known for.
Q:  What effects has moving to the new Fairfield office location had on you and the firm?
A:   We have so much more space now, which means that people are popping in more frequently – which is exactly what we were aiming for. Mark and Mike felt strongly that the new office be a place where employees and clients alike could meet, visit or just relax. It also gives us a lot more breathing room. Our old office was pretty cramped with hard hats, safety vests and file boxes, but now we have the space to store those items and open the area up to people! There's fresh air and even a grassy area right outside – it's been a very positive move and we're excited to show it off for anyone who wants to stop in.
Q:  What's your favorite part of your job?
A:   I do so many different things around here, but I must admit to really loving the HR work. I enjoy staying on top of the legal and regulatory changes, and reading case studies that help me do that part of my job a little better. Back when we had just a few employees, things were much easier to manage. But now that we've grown – and continue to grow – the HR demands are getting increasingly complex. So it's important that I stay ahead of the game so I can keep the VPCS machine running smoothly.
April 26, 2018