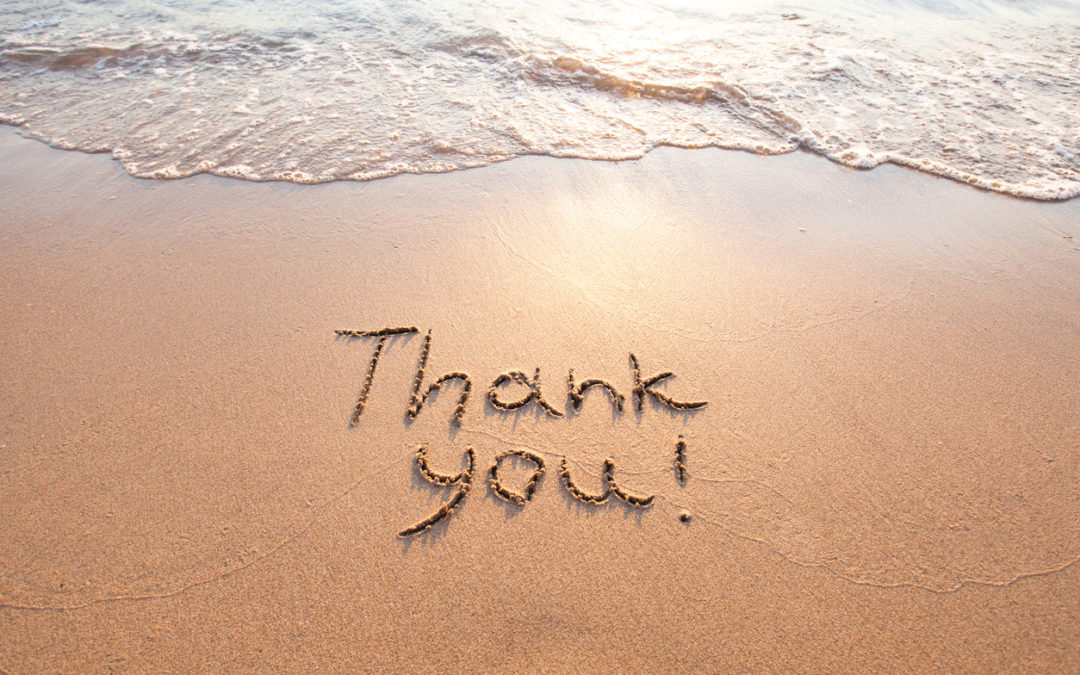 It's that time of year again when people take a moment to reflect, express appreciation and give good old-fashioned thanks. Here at VPCS, we have a lot to be thankful for – individually and as an organization. In the spirit of the season, we asked our team to share a few words about the things they're grateful for and have included some of those thoughts here. We wish all of our friends, families, clients and colleagues a joyful Thanksgiving, overflowing with all the things that matter the most.
~~~~~
HOLLY MADDOX: I am grateful for the willingness to try for better things tomorrow. I am grateful that my blessings are bigger than my problems. And I am grateful for those, good and bad, past and present, who are a part of my journey, and those who invited me to play a part in theirs.
ANGELITA SANCHEZ: I am thankful for many things: I am alive, my kids and family are all healthy, I have a job and love the people I work with, and I have a five-minute commute. I am currently working on the VPCS project at the Terra Linda High School, which means I get to see my 15-year-old son every day – and sometimes twice a day!
THIDA CHHIT: This holiday season, there are many things that I am grateful and thankful for. I have been blessed to have supportive and loving family and friends, who have been my guiding light through life. I'm thankful for my wonderful daughter who has not only brought me so much joy and strength, but also new meaning as a mother. This year has also blessed me with positive changes in my career and I am so grateful for VPCS for the opportunity to begin a new chapter. I am especially thankful for my manager (Kelli) and my colleagues (Mony, Brian and Cesar) who have been instrumental in supporting me.
NIKKI UNGER: I am thankful to be able to work at a wonderful company and have such an amazing boss who has encouraged me not only to do my best with my team, but to pursue passions I never thought I could. Eric Berger is truly an inspiration and an A+ mentor.
KEVIN SMITH: I am thankful for my lifelong friends and my new friends. These are all people who have become part of my tribe, and who make me feel welcome and loved as part of their family. They are all responsible for keeping the holiday spirit alive in my heart, and I am thankful to them every day.
BRIAN CAMERON: This year, I am especially thankful for the support of my family and friends, including my VPCS family. I am also thankful because I feel I have grown as a person over the last year and I know I have great people in my life to support me when I need it the most.
ERIC VAN PELT: I am thankful that I work with such an impressive group of professionals who take our responsibility to the communities we build for as seriously as I do.
KELLI VAN PELT JURGENSON: From a work perspective, I am thankful for my male colleagues. In this day and age, that may seem strange, but the vast majority of the men I work with show me respect and treat me as an equal . . . from the job site to the office. It gives me hope that the tide can change. From a personal perspective, I am forever thankful to my family for being my anchor of love, as I work daily in very tough industry.
MIKE VAN PELT: In the last few years, VPCS has grown considerably. During that time we've had the opportunity to hire several new employees. I am thankful for all of our long-standing employees and their enduring loyalty, and for our new employees and their fresh attitudes. The VPCS family helps me to sleep well at night, knowing our projects are in good hands.
MARK VAN PELT: I'm thankful for our clients, new and long-standing, who put their trust in VPCS every day in this complex business. I'm also thankful for our employees who put in the long hours and dedication it takes to make this machine run. And a special thanks to their significant others who support their efforts.
November 21, 2017