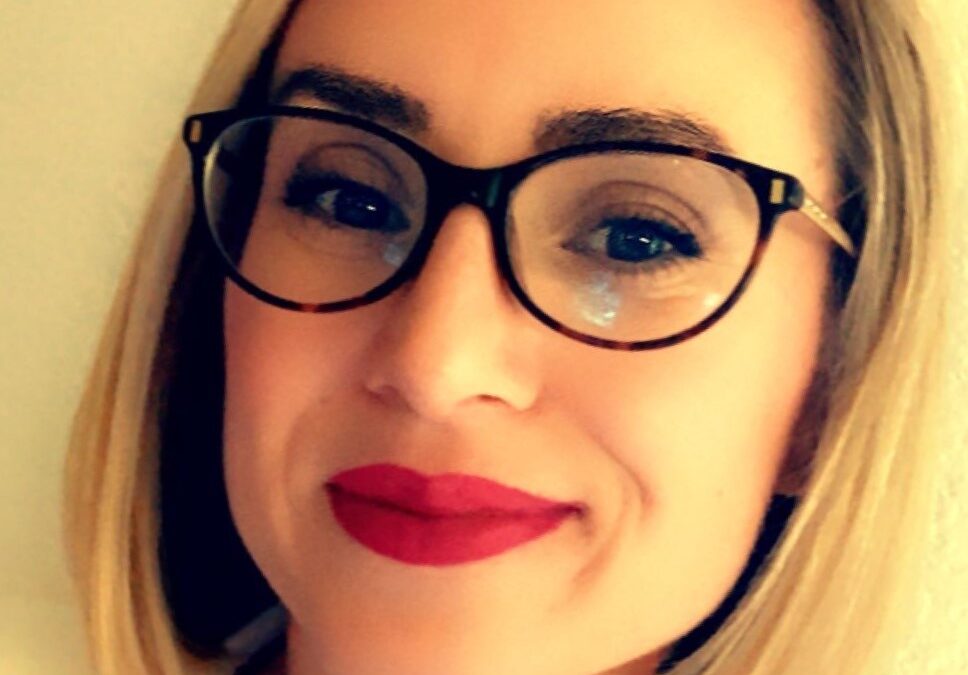 Big news from the VPCS home office: We're excited to announce that Jennifer Gibb has joined our ranks as our inaugural director of business development. We talked with Jennifer and VPCS Vice President Kelli Van Pelt Jurgenson about this exciting new addition to the firm's leadership team.
Q:  What's the best way to describe this new role?
JENNIFER: Van Pelt has always valued its relationships in this industry, both with clients and partners. My job as director of business development will be to shine light on those strengths and weave them into the strategy for future growth. I'll be contributing to the larger effort of being thoughtful about how we expand our reach to build the business, but also building our internal team to support that growth. Getting new clients is one thing, but it's critical to have the right internal players who support the company's core values.
Q:  What's your professional background, Jennifer? 
JENNIFER: I've been on the client side of this business, having run a bond program for a large school district. So I know what owners want and need from CMs and PMs. I've also worked for a school planning consultancy, so I've seen this industry from just about every angle. I'm a graduate of the CASH [Coalition for Adequate School Housing] School Facilities Leadership Academy and am certified by CASBO [the California Association of School Business Officials] as a Chief Business Official. Plus, I have a degree in business with a concentration in finance, and you can't do construction without understanding how projects get funded.
Q:  What are your professional superpowers?
JENNIFER: Well, first, I'm a connector; a professional relationship builder. I naturally know how to find ways to bring the right people to the table. I might not know all the answers to every question that comes up, but I know who to ask so everyone gets the information they need. I'm able to make things happen for clients and partners because I've worked hard to cultivate relationships throughout the industry. The other thing I bring is a deep background in finance. I understand the complexities of how public works projects are funded at every stage – from planning to close-out to occupancy.
Q:  What is it about VPCS that made you want to join this team?
JENNIFER:  We share all the same values. They care more about their clients and employees than anything else, and that's how I've always operated. They're willing to go above and beyond, which really speaks to me because that's how I work too. I'm really solutions-oriented, and that's exactly how everyone at VPCS approaches things. My job is to support this company's growth in a way that allows existing clients to feel fully taken care of and internal teams to feel fully engaged. In other words, growth is okay if you have a strategic plan behind it. I'm excited to be a part of a growing company that is taking the steps to grow internally as well. That's why I feel so at home here. VPCS cares deeply about its clients and employees.
Q:  How does Jennifer's appointment and her job responsibilities reflect the company's commitment to strategic growth, Kelli?
KELLI:  In the past, business development has been a group effort among our staff and core leadership. As our firm grows, we want the opportunity to deliver our services to as many districts as possible while also maintaining the strong relationships we already have with existing clients, colleagues and business partners. Building our clientele doesn't just help VPCS; it provides a richer experience and set of services for our clients. When we develop a larger network, it's something all of our clients can benefit from.
Q:  Why is Jennifer the best person for this role?
KELLI:  When we created the business development director position, we wanted someone with real world expertise. We wanted the person talking about our services to actually know how those services are provided and personally know the business partners we work with. Jennifer brings a wide network of business connections from her years of experience in the K-12 construction industry, both as an owner and a vendor. We feel very fortunate to have someone on our team who is so well respected in the industry. Jennifer's deep connections with CASH and CASBO are also very consistent with VPCS's values. She'll help us to support further advocacy for school facilities at the state level.
Q:  What drives you in your work life, Jennifer?
JENNIFER:  The same things that drive everyone at VPCS: We're here to help districts align their resources to the most pressing local needs, then implement plans to meet those needs in ways that benefit kids. When children have better facilities, cleaner air to breathe, more comfortable learning environments, infrastructure that supports nutritional programs – all of it helps improve student achievement. For me, it always comes back to the kids. We can all be thought partners and work together for the betterment of kids.
July 25, 2022