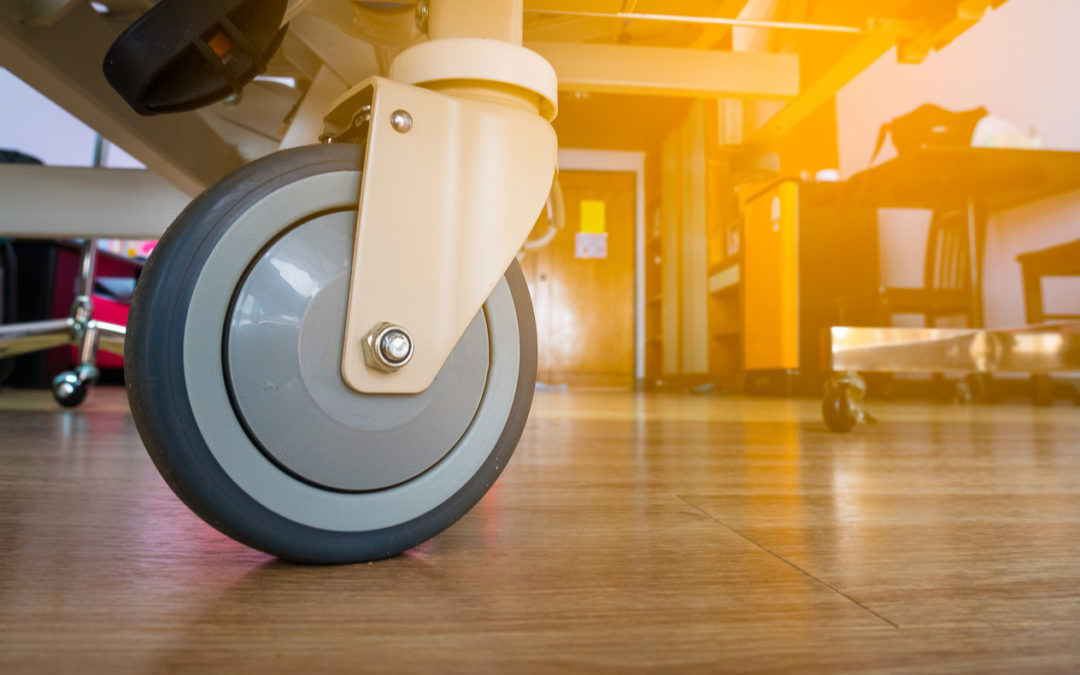 Precision is always important in the construction business, but those of us who work on hospital projects understand the critical nature of what we do. In the healthcare segment, doing our job well can literally be a matter of life and death. We know this, we abide by it, we come to work every day ready to recommit to it.
These hospitals care for the communities where we live. And sometimes, the care they deliver hits even closer to home. Very close, in fact.
During the 18 months I've spent on the NorthBay Medical Center campus, several members of my extended family have been admitted as patients to that very facility for one reason or another. There have been days when I've been in my trailer on the job site looking over at the existing hospital structure knowing that one of my loved ones is inside. As the hospital busily caters to the ebbs and flows of patients and their needs, someone important to me is one of those people receiving care, ordering lunch, changing the TV channel or engaging in any of the other normal activities that fill an in-patient's routine. And they know to expect me as a visitor every day during their stay – sometimes several times a day, given the proximity of my "office."
It's a strange dual position to be in, to be sure. As project manager, my job is to ensure that our hospital construction team delivers the highest possible work product. As family member, my job is to reassure my loved ones that they'll be well taken care of while they're in the facility I'm working on.
The good news is that I am confident at NorthBay that both of those goals are being met. My professional role allows me to have frequent interactions with the medical center's staff. In the process, I've gotten to know them and their strict individual and collective commitments to quality. NorthBay's doctors, nurses and administrators have weighed in at various points of the design phase to ensure that the new, improved medical center's patient spaces function as efficiently as possible. We standardize things wherever we can so that clinical staff knows exactly where to find critical pieces of equipment without thinking twice. In situations where time is of the essence, they won't have to worry about wasting precious seconds searching for what they need. We also zero in on all the ways that the building's design can enhance safety in the event of an emergency, such as during an earthquake or fire, when certain patients may need extra help getting where they need to go.
Chances are, everyone is a hospital patient at some point or another. Even me. I recently found myself on the receiving end of hospital care (not at NorthBay), which gave me yet another perspective. While in the hospital, I had every confidence in my healthcare team, so I shifted my focus to the physical structure itself. I assessed every nook and cranny, evaluating the design and construction. Admittedly, I might have done a few things differently had I been in charge of building the place, but it passed my general inspection. (Spoiler alert: I'm fine.)
Quality construction is important in every building. But hospitals are more than just buildings. They're temporary shelters for people who depend on them for care, safety and security at what is often an extremely vulnerable time. Every patient inside a hospital is somebody's parent, child, sibling or friend – sometimes all at once. It's not an exaggeration to say that being part of a hospital construction team makes us part of people's care teams.
On any construction project – but especially a hospital project – the difference is in the details. At VPCS, we focus on the smallest elements of our work as a way of building a better whole. It's one way for us to improve the environment of care.
By Eric Van Pelt