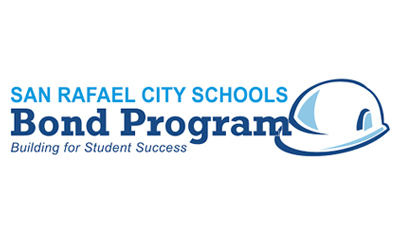 In 2016, VPCS was proud to receive the program management (PM) assignment for the San Rafael City Schools' (SRCS) $269 million district-wide improvements funded by bond Measures A and B. Since then, our team has worked side by side with district staff, architects, contractors and consultants to keep things progressing smoothly. Leading the effort on the district side is Dr. Dan Zaich, SRCS's senior director of capital improvements, sustainable design and construction.
We spoke with Dan about some of the benefits of working with a PM firm for large-scale efforts such as this.
Q: How was having access to a PM firm helpful to SRCS as you got up and running with your bond work?
Zaich: Getting started with the bond-funded work was particularly challenging for San Rafael City Schools because we had gotten a large donation to start renovating the high school football stadium just before the bond measures passed. So before we could even gear up for the bond program, we had a multimillion dollar project already in progress. At the same time, Prop 51 was passed and districts were seeking matching state funds for their bonds, which created a very competitive market dynamic. Like most small- to mid-sized districts, we don't staff a capital facilities division, so we had to create one from scratch when the measures passed. When VPCS came on board, they jumped in and helped us figure out what we needed to do to get up and running very quickly. I attribute a lot of that to Mark Van Pelt's leadership. He did an enormous amount to get us underway and make sure we had the right personnel.
Q: What big-picture advantages does it give a school district to work with a program management firm?
Zaich: On big programs like this, a lot of it boils down to the personnel you have. In a really competitive market, which is what we're in, it's hard to get the right people. You need to know who will be best on the construction management side versus who's going to be best on the program management side. VPCS – specifically, Mark Van Pelt and Bill Savage – worked with me directly to get the right staff in place not only so we could all gel well as a team but also so we could be a lean, cost-effective machine. From the beginning, it's been so important for us to gain the trust of the citizens bond oversight committee, the individual school communities and, to a larger extent, the community of San Rafael because we need to show them we're being prudent with the funds we've been given.
Q: What makes a program manager effective?
Zaich: Taking the time to build the business relationships to make sure everyone is successful while working together, rather than highlighting just one person or one place or one project. A bond program is a machine that we build together, so we all have to be successful together. That's what has made VPCS so valuable for us. They helped us set our most critical goals early amid a lot of pressure and challenge because our program was already out the door and running before we could even get ourselves moved into the office. It's also important to know the subtleties of working within the unique organizational structure of a school district, which is different than what a lot of construction management firms are used to. The Van Pelt team has been able to blend right in with our staff in the district office because they know those norms. Patti Llamas and Phyllis Silverstein have both been great about that. In fact, I think of Patti like one of those characters in a movie who's reaching her hand out of a fast-moving train to pull a friend on board while the train's flying down the tracks. That's what she does here all the time when she brings people up to speed on what's going on with the program. But that's typical of VPCS; they embody that attitude of, "We'll all stick together and go the extra mile to get it done." I don't know a lot of CMs or PMs who would do that. It says a lot about their dedication.