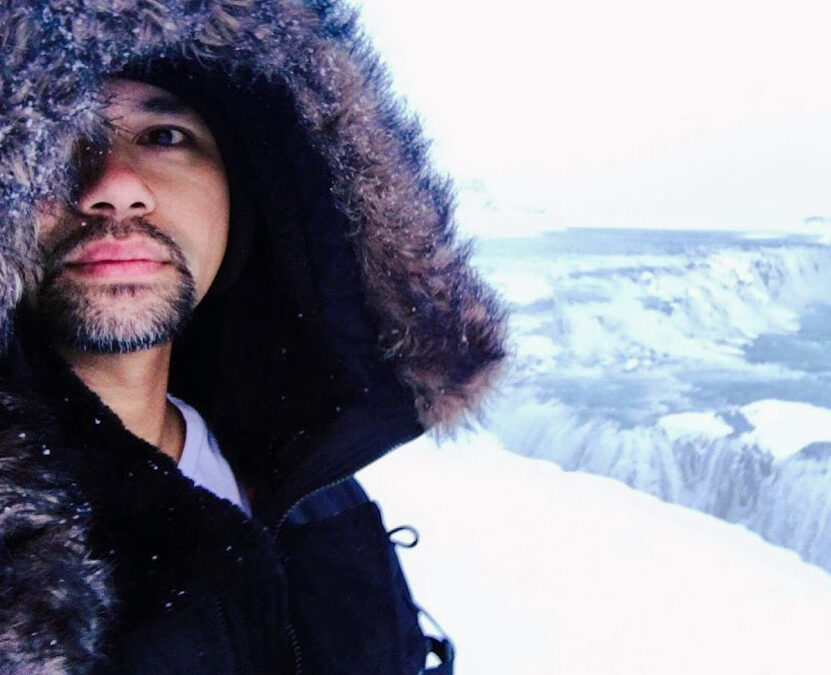 When we brought Mony Thach on board, we knew he was a skilled and detail-oriented project manager. But in the years since he joined VPCS, we've had the pleasure of getting to know our multi-talented, community-minded colleague. Learn more about Mony in this Q-and-A.
When did you first join VPCS?
I came to the company in 2016 as a project manager after managing work at three other Bay Area school districts and one community college. Now I'm a VPCS program manager overseeing the work being done at multiple school campuses including Atwater Elementary School District and Marysville Joint Unified School District.
You have a quote on your LinkedIn page that says, "If you want to go fast, go alone. If you want to go far, go together." What is it about that quote that speaks so powerfully to you?
It speaks to me on a few different levels. Work-wise, it's about collaboration. Construction isn't ever done by any one individual; it takes a team and you have to have that mindset going into it. It's up to all of us in this business to take the time and make the effort to bring each other along. To be successful and accomplish what we're hired to do, we all have to work together.
How does the VPCS company culture support this ideal?
At VPCS, we value everyone's collective effort. We encourage our managers and stakeholders to embrace and cultivate this approach on every project we are a part of, no matter how big or small.
Your LinkedIn page also lists your five-and-a-half-year stint as president at Khmer Arts. Tell us more about that.
Khmer Arts is an organization based in Long Beach that focuses on traditional Cambodian dance and music, which are art forms that almost got eliminated in the 1970s by the Khmer Rouge, which is estimated to have killed nearly 70% of the artists of that generation. Khmer Arts' co-founder was in the first graduating class of the Royal Academy in Phnom Penh after the fall of Pol Pot's regime. She founded the organization after moving to Southern California in the 1990s. I've always felt strongly about contributing to the community that I am a part of and as a Cambodian American, I was drawn to the work being done by Khmer Arts to preserve and create opportunities of classic art forms and maintain them for the next generation.
Were you born in Cambodia?
Yes. I moved to the States with my immediate family in the fall of 1979 to a small rural part of northwest Ohio, which is where I grew up and stayed until college. At home, my parents spoke Khmer, the native language for Cambodians, so my siblings and I had to figure out how to pick up English at school. There weren't any ESL classes or other Khmer speakers around so I always struggled in school because of my lack of language skills. It's very ironic to me that someone who grew up struggling with English is now managing multi-million dollar contracts. That is far beyond any dream I had growing up on a small 31-acre farm!
When do you have opportunities to use your Khmer language skills?
I'm still fluent in spoken Khmer and I always communicate with my family in Khmer, but I don't write in it. I also host a group page on Facebook for Cambodian American professionals and, before Covid, I hosted a lot of networking events so members of the group could meet each other and explore career opportunities. That's where I have another opportunity to converse in Khmer besides speaking to my own family.
Tell us more about your father and the influence he has had on you.
My work ethic comes from my dad. We were refugees, so he was diligent about teaching his kids to show up and do the work without complaining. He taught us to just stick with it, no matter how hot and long the days are. He grew up raising ducks in Cambodia and then raised us on a farm in Ohio, so we were expected to get up early and help. My dad was enamored with the Amish community in neighboring Indiana because of how they were a time capsule for culture preservation. He found out there was a crew looking for a driver/laborer and I ended up getting that job. I would wake up at 05:00 a.m. every day to pick up the Amish carpenters and learn and work alongside them. I worked with an Amish group to frame homes and pour concrete basements for four summers during high school. Those long days prepared me for long days in architecture school at Ohio State, which later led to long days on construction sites as I was starting my career after college. So my dad taught me from a young age the importance of showing up as prepared as I could be. He taught my siblings and me how to do our best to learn and persevere despite our challenges.
Tell us about the picture of you against the snowy backdrop.
That was taken in Iceland in 2017. I took advantage of some really great airfares and treated myself to a ten-day solo adventure. It's such a beautiful country – mostly rural. I rented a car and drove from Reykjavik all the way up to one of the glaciers along the eastern coastline to the northernmost point you could travel for that season. I hiked a glacier, explored ice caves, saw tons of waterfalls, sat in hot springs. On the last day of my trip, I saw the aurora borealis. It was incredible and seeing it was one of my goals for the trip.
Any other travel plans in your future?
Well, I've been to all 48 states in the contiguous United States, plus Washington, D.C. and Hawaii. So the only place in the U.S. I haven't seen yet is Alaska. I'd love to make the drive all the way through British Columbia. Maybe that'll be my next big trip.